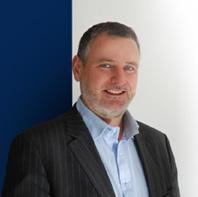 Who is Simon Thompson ?
Born in 1968 in the United Kingdom, Simon Thompson grew up in Cognac. France is his adopted country in which he has lived for over 30 years. A few years ago, Simon, after years of experience witihin multinationals in the food and drinks industry, created Tailormade Sales and Marketing. Tailormade specializes in Sales & Marketing Management solutions to Small and Medium sized companies, and publicity and communication agencies. Tailormade, by its very name and nature, offers timely and customized solutions, made to measure at the request of the client.
Expertise and experience of International sales and marketing - Premium brands, food and drink, and both selective and mass distribution.
Moet-Hennessy-Distribution

International Brand manager for "la grande cuvée mandarine Napoléon" for 4 years, for both the French domestic market and Duty Free in Europe and Scandinavia.

Anheuser Busch / Inverbev (Worlds largest brewer)

6 years as Director of Central and Eastern Europe, Denmark , Switzerland, Ireland, Turkey, the Caribbean and Latin America

Léonidas

Marketing Director, LEONIDAS the Fresh Belgian Chocolates (Director's committee) for 3 years